Primary Function
To bring help and hope to patients and families following a terrible trauma, a sudden medical event, or any medical transport. To be part of the finest EMS team in the United States.
The primary duty of a CareFlite line pilot is to safely transport medical personnel and patients to and from the requested locations in CareFlite's aircraft. In the performance of that mission the line pilot assumes responsibility for ensuring that the aircraft is airworthy and that the aircraft is operated in compliance with all FAA regulations and CareFlite policies.
This position requires a personal commitment to CareFlite's mission and core values and the willingness to demonstrate those core values in all activities performed for CareFlite or while representing CareFlite. The incumbent(s) of this position are active participants in the organization and support the changes necessary for the organization's survival.
CareFlite Rotor Wing Pilots work 7 on 7 off schedule with competitive pay, with time and a half for workover/overtime.
Knowledge & experience required:
Current ATP Rotorcraft required within 6 months of hire. (CareFlite Aircraft can be used for ATP Training/Checkride)
Current FAA Class II Medical Certificate
2500 hours helicopter Total Time
500 Turbine flight hours;
200 unaided night-flight hours.
Physical activity required:
Holding and lifting (150 pounds)
Squatting and kneeling
Bending and standing
Climbing, walking and running
Pushing and twisting
Pulling
Ability to hear
Carrying
Ability to see and distinguish colors
Cognitive ability to reason, process etc.
Ability to communicate verball
Physical/mental skills required:
Requires knowledge of:
Current aircraft operated by CareFlite (after training)
Opening Jobs
Bell 407 GX Pilot
Department: 15 Gainesville Air
Location: Gainesville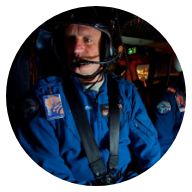 Name
Lorem ipsum dolor sit amet, consetetur sadipscing elitr