Rapid Response. Extraordinary Care.
CareFlite's flagship is its helicopter service. Established in 1979 with one helicopter shared between two hospitals, CareFlite now operates seven helicopter bases at Texas Health Fort Worth Hospital, Methodist Dallas Medical Center, North Texas Medical Center in Gainesville, McKinney National Airport, Whitney ESD #2 Station, Burnet Municipal Airport, and the Granbury Regional Airport.
Over 110,000 patients have been airlifted by CareFlite since 1979. CareFlite also offers hospital team specialty flights. CareFlite has capabilities including whole blood and blood products, organ retrieval, balloon pump, ECMO, Impella, Night Vision Goggles, Compression Devices, High-Risk OB and neonatal transports.
CareFlite's helicopter fleet includes 2 Bell 429s, 5 Bell 407GXs, and 1 Bell 407 GXi. CareFlite was the first service in Central and North Central Texas that operates under instrument flight rules during times of bad weather. This permits the rapid transport of patients to critical care facilities despite the weather. Only CareFlite has ten proprietary instrument approaches to hospital helipads throughout the Metroplex.
Each helicopter crew includes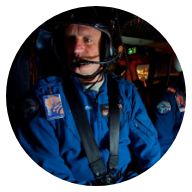 Airline Transport Pilot (ATP) at the aircraft controls with thousands of hours of flight experience. Highest civilian certification.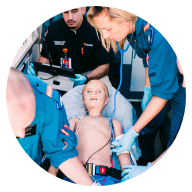 Certified Flight Registered Nurse (CFRN) Our flight nurses come to us with at least three years of critical care experience. They have worked in an emergency room and/or intensive care unit, developing and honing their critical care skills. They are familiar with invasive monitoring equipment, managing intravenous infusions, and supervising ventilated patients. Their background makes them a great complement to our flight paramedics.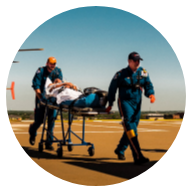 Flight Paramedic- Certified
(FP-C): Our flight paramedics come to us with at least three years of experience in a busy 911 system. They have functioned as the primary care provider for a progressive emergency medical service. They are familiar with managing patients autonomously and performing advanced skills like intubation and needle decompression. Their knowledge and comfort in the pre-hospital environment make them a great complement to our flight nurses, especially on the scene of an emergency.
Air medical personnel are trained in the following:
Trauma
Cardiac
Neonatal
Obstetrics
Pediatrics
Burn Care
Lab Proficiency Skills
Minimum certifications are:
Advanced Cardiac Live Support (ACLS)
Advanced Trauma Life Support (ATLS)
Transport Professional Advanced Trauma Course (TPATC)
Pediatric Advanced Life Support (PALS)
S.T.A.B.L.E
Neonatal Resuscitation Provider (NRP)
Base Locations (please have written to left of map)
Dallas
Fort Worth
McKinney
Gainesville